NeuroSpectrum™360 For Clinicians
Research Summary
Over 30 independent medical journal publications back the NeuroSpectrum™360 formulation.†
Frequently Asked Questions
All the answers your patients will need to know.
Clinical Reference Guide
Interested in helping patients transition to micronutrients? Here's what you need to know.
NeuroSpectrum™360 is backed by independent university studies and medical journal publications for safety and efficacy.†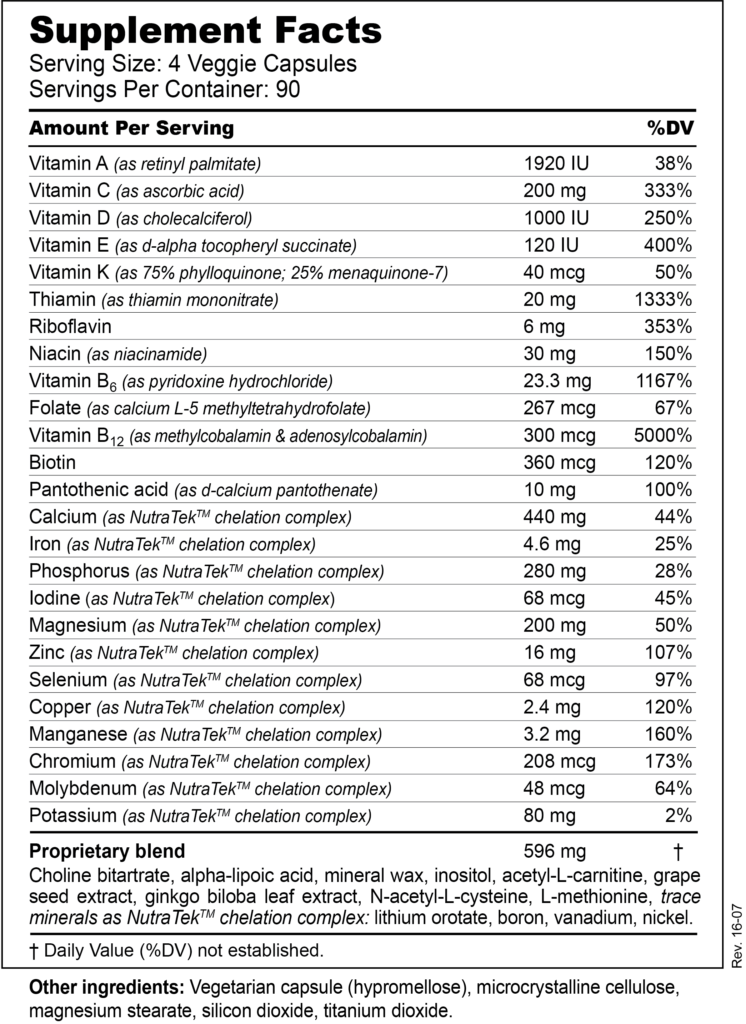 NeuroSpectrum™360 is Gluten-Free, Soy-Free, & Vegan.
This NutraTek™ – enhanced micronutrient formulation is backed by extensive clinical research. It is also GMO-free, sugar-free, gluten-free and vegan. 
If you would like to offer NeuroSpectrum™360 to patients, apply to become a preferred provider.
Applying for Clinical Pricing Allows You To:
Patients Prefer Research-Backed Treatments
Now over thirty independent medical journal publications demonstrate the safety and efficacy of the NeuroSpectrum™360 formulation. Providing patients with a balanced, optimized and bio-available broad-spectrum micronutrient can not only improve patient outcomes, but can also provide a solid foundation for preventative health.†*  
Clinical Pricing
Clinicians have access to special pricing.
Already Signed Up?
Log in to your pro account to check-out.
Brain Injury: Micronutrient Formulation Greatly Improves Brain Function in Rats
Researchers at the world-renowned Canadian Centre for Behavioural Neuroscience conducted a series of controlled studies with rats fed a [predecessor version of NeuroSpectrum™360] micronutrient blend* to test its effects on brain injuries and brain-related disorders.
Neuroscientists removed either the entire frontal lobe or part of the parietal lobe of the brain in treatment animals, and then the neural tissue was regrown with either the standard lab rat diet or with the treatment diet enhanced with the micronutrient formula. Brain recovery was significantly enhanced in the micronutrient-fed rats over those receiving the standard diet.
Impressively, on certain cognitive, behavioral, and motor tasks the micronutrient-fed treatment group scored as well as the control rats. Post-mortem analyses revealed that in both surgery and control animals the micronutrient treatment increased cortical thickness and dendritic length, supporting the use of micronutrient formulations for human brain trauma recovery in conjunction with brain rehabilitation therapies.
[Factors influencing frontal cortex development and recovery from early frontal injury. Halliwell C, Comeau W, Gibb R, Frost DO, Kolb B. Developmental Neurorehabilitation. 2009;12(5):269-78.]†
Clinicians: Why NeuroSpectrum™360?
Dr. Popper at ISCN 2015: Micronutrients for a Metabolic Tune Up
To have a better understanding of why broad-spectrum clinical micronutrient therapy is recommended, watch this
truncated presentation by Dr. Charles Popper, Psychiatrist and Psychopharmacologist, Harvard, from the International Symposium of Clinical Neuroscience, 2015.
Contraindications and dosage are also covered.
For more detailed dosage information, download the Clinical Reference Guide below.