Carrick Institute is proud to offer a synergistic nutritional formulation designed to stabilize and optimize neurological function.
Why Trust NeuroSpectrum™360?
Research Backed
NeuroSpectrum™360 is a NutraTek™ enhanced micronutrient formulation, which means it is backed by extensive clinical research.
 Now over 30 medical journal publications show that NeuroSpectrum™360 is an effective micronutrient therapy for neurological stability and recovery.†
---
Clinically Effective
High quality ingredients and specialized processing make NeuroSpectrum™360 much more powerful than over-the-counter supplements, making it ideal for therapeutic use.*
Physicians who use this combination of micronutrients with their patients have consistently reported positive clinical outcomes.†
Exceptional Balance
NeuroSpectrum™360 is not a mega-dose of nutrients.  Rather it is a carefully balanced combination of research-backed nutrients at the levels clinically proven to support neurological health.† The broad-spectrum synergy of essential nutrients in this formulation is a key component to its success.
---
Comprehensive
NeuroSpectrum™360 includes all the vitamins and minerals science has shown are essential for humans, at levels required to stabilize and optimize neurological function.*
Research and clinical outcomes on NutraTek™ based micronutrient formulations† show that they are safe for children and adults.  It is also GMO-free, sugar-free, gluten-free and vegan.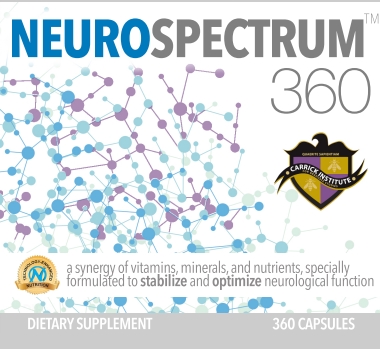 30+ Independent Medical Journal Publications Back Clinical Micronutrients
Don't forget to enter in your text.
Read The Studies
Improve Patient Outcomes With Micronutrient Therapy
Many healthcare professionals are recommending NeuroSpectrum™360 to patients because of the overwhelming clinical outcomes backing NutraTek™ enhanced formulations.†

Dr. Julia Rucklidge, who has done extensive research on David Hardy's NutraTek™ enhanced formulations† shares some of her findings on the TEDx stage in Christchurch, New Zealand.
Allergen-Free

Rest assured that NeuroSpectrum™360 is top 8 allergen free as well as sugar free, and comes in veggie caps.

13 Vitamins

All 13 vitamins are present in clinical levels – balanced to each other to deliver maximum synergistic effect*.

16 Minerals

The 16 key minerals essential for every human process are microground and chelated for ultimate absorption.

Proprietary Blend

In addition to essential vitamins and minerals, the combination of antioxidants, bontanicals, amino acids and trace minerals solidify NeuroSpectrum™360 as the clear choice over nutritional supplements.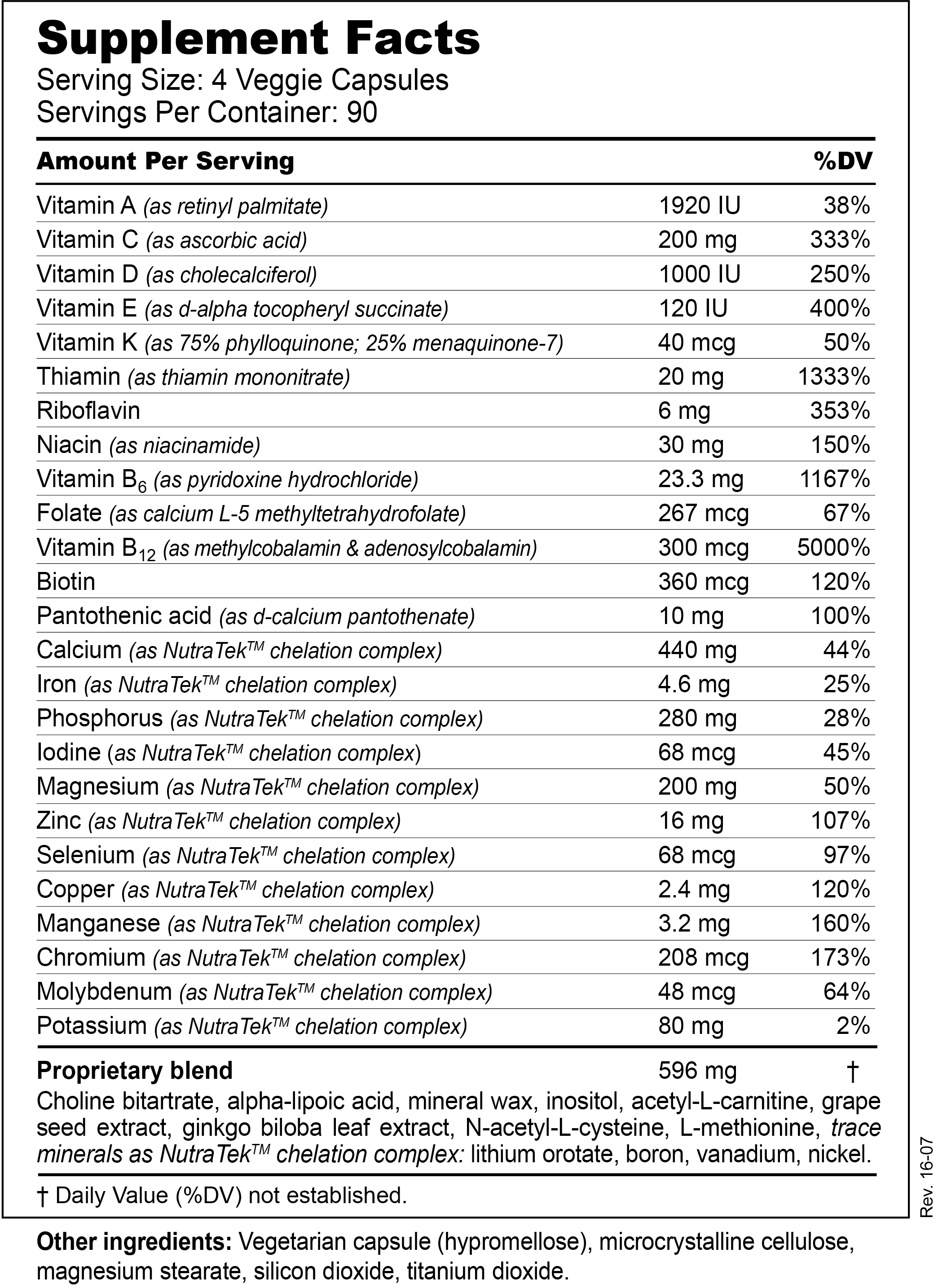 Ready?
Order Now.
Questions?
We have compiled the most frequently asked questions for your convenience.
FAQ