NeuroSpectrum™360: Unleash Your Brain's Potential™
Carrick Institute is proud to offer a synergistic nutritional formulation designed to stabilize and optimize neurological function.
While NeuroSpectrum™360 is designed for brain recovery, it also provides an excellent multivitamin mineral supplement for healthy adults and children.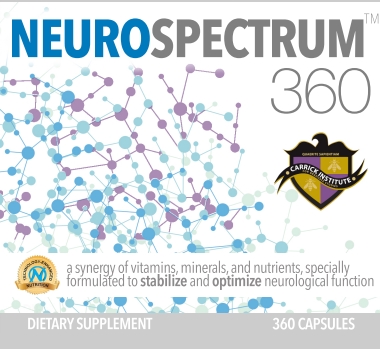 Researchers at the world-renowned Canadian Centre for Behavioural Neuroscience conducted a series of controlled studies with rats fed a predecessor version of NeuroSpectrum™360† to test its effects on brain injuries and brain-related disorders.
Neuroscientists removed either the entire frontal lobe or part of the parietal lobe of the brain in treatment animals, and then the neural tissue was regrown with either the standard lab rat diet or with the treatment diet enhanced with the micronutrient formula. Brain recovery was significantly enhanced in the micronutrient-fed rats over those receiving the standard diet. Impressively, on certain cognitive, behavioral, and motor tasks the micronutrient-fed treatment group scored as well as the control rats!
Post-mortem analyses revealed that in both surgery and control animals the micronutrient treatment increased cortical thickness and dendritic length, supporting the use of micronutrient formulations for human brain trauma recovery in conjunction with brain rehabilitation therapies.
[Factors influencing frontal cortex development and recovery from early frontal injury. Halliwell C, Comeau W, Gibb R, Frost DO, Kolb B. Developmental Neurorehabilitation. 2009;12(5):269-78.]†
Over 30 independent medical journal publications support the clinical use of broad spectrum micronutrients for the treatment of a wide range of brain-related disorders.
Further, the American Psychiatric Association recently published a textbook which specifically mentions the safety and effectiveness of the NutraTek™ enhanced formulation also known as NeuroSpectrum™360.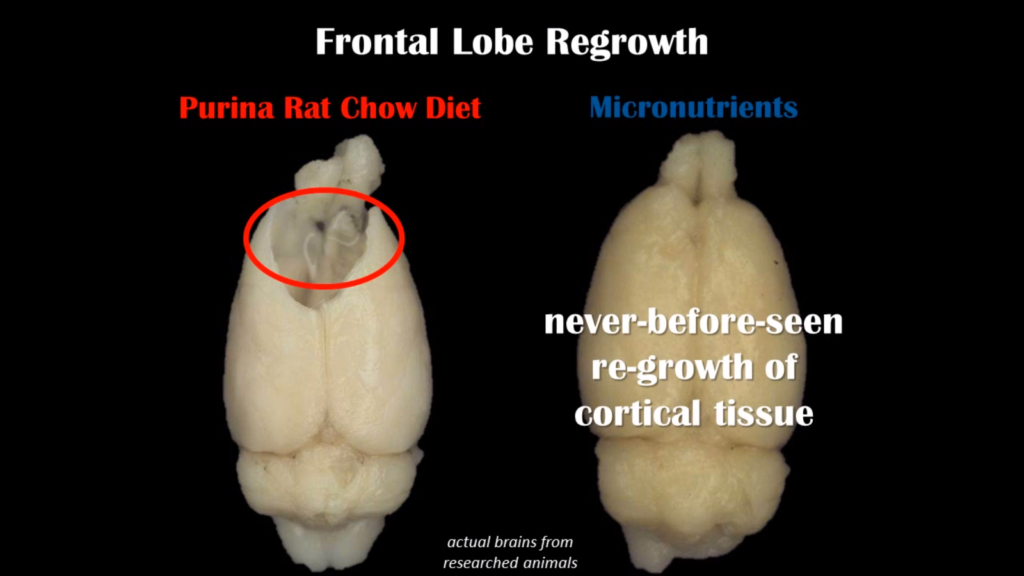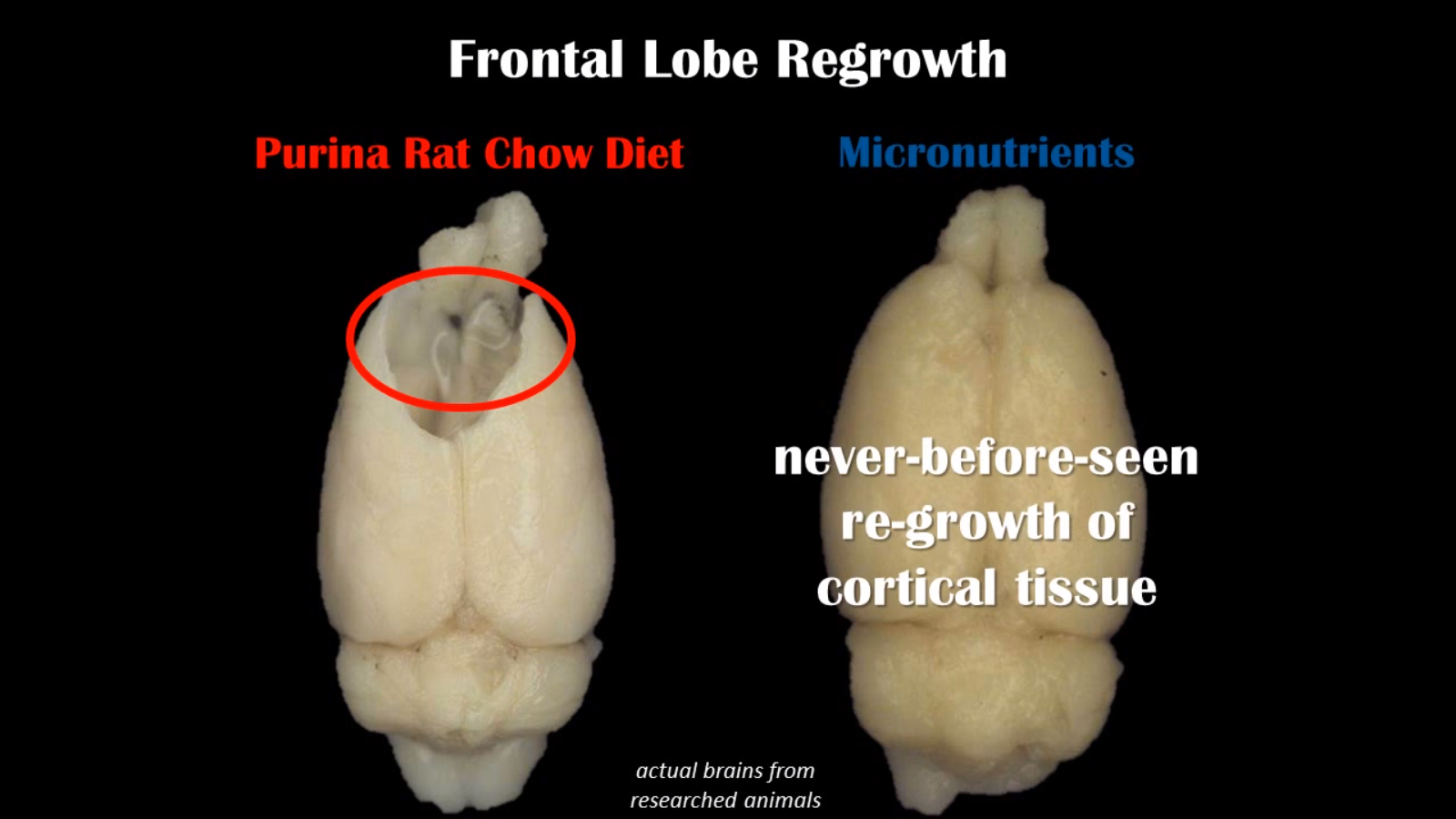 Questions?
We have compiled the most frequently asked questions for your convenience.
Research Summary
Over 30 independent medical journal publications back the NeuroSpectrum™360 formulation.†
Micronutrient Therapy: Powerful Clinical Results
Patients who are recovering from traumatic brain injury or who are suffering from debilitating mood disorders have been shown to benefit from clinical micronutrient therapy.*
Dr. Julia Rucklidge, who has done extensive research on David Hardy's NutraTek™ enhanced formulations† 
shares some of her findings on the TEDx stage in Christchurch, New Zealand: 
Many healthcare professionals are recommending NeuroSpectrum™360 to patients because of the overwhelming clinical outcomes backing NutraTek™ enhanced formulations.†
RESEARCH: Medical Journal Publications
This broad-spectrum approach has been extensively researched and has been shown to be incredibly powerful.
NeuroSpectrum™360 is part of a family of products co-formulated by David Hardy of Hardy Nutritionals® and powered by NutraTek™ Technology.
The published independent research on David Hardy's formulations are below.†
Clinical Reference Guide
NeuroSpectrum™360 : For Healthcare Providers
*THESE STATEMENTS HAVE NOT BEEN EVALUATED BY THE FDA AND ARE NOT INTENDED TO CURE, TREAT OR PREVENT ANY DISEASE OR DISORDER.
COPYRIGHT 2018 CARRICK INSTITUTE
†REFERS TO NEUROSPECTRUM™360 AND PRE-2013 VERSIONS OF EMPOWERPLUS, CO-FORMULATED BY NUTRATEK™ FOUNDER DAVID HARDY.